Welcome to the H2020 Project MORAL
"Export-free Rad-hard Microcontroller for Space Applications"

Abstract
The MORAL project basically has two objectives. One is to develop a completely European, ITAR (International Traffic in Arms Regulations) free microcontroller for space applications, focused on small satellites, flight control and payload computers for the purposes of mission control, earth observation, navigation and many other applications. The processor core of the microcontroller is based on a novel IHP Peaktop architecture, including novel, European instruction set. The microcontroller will provide mechanisms for increased reliability and adaptability according to the needs of the space applications. Besides the microcontroller, the required ITAR-free middleware, RTOS (Real Time Operating System) and toolchain will be also available. The other goal is to establish a new European company held by the core consortium partners involved in the project, which will target a trans-continental market. This new company, as the last stage of the evolution of the project, will sell the microcontroller and give support to the market. It will be focused to produce the microcontroller that can bootstrap the European market for space applications. In particular, we will target the fast growing small satellite market.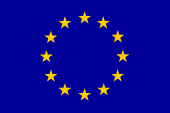 This project has received funding from the European Union's Horizon 2020 research and innovation program under grant agreement nº870365. This document reflects only the author's view and the Commission is not responsible for any use that may be made of the information it contains.